"Surgical misadventure" by another surgeon about 8 years ago. The wrong fixation was used for a flatfoot repair, & the deformity was not corrected. Patient came in with severe foot & ankle pain, with no arch at all. She was unable to play with her grandchild because the pain was so bad, & because she felt unsteady. The old hardware was removed, a lateral calcaneal lengthening osteotomy was performed along with a medial column/1st ray realignment. The ankle was painfully arthritic, & patient elected a total ankle replacement vs. an ankle fusion. She is now able to walk pain free & play with her grandchildren!

Bunionectomy correction for severe bunion deformity.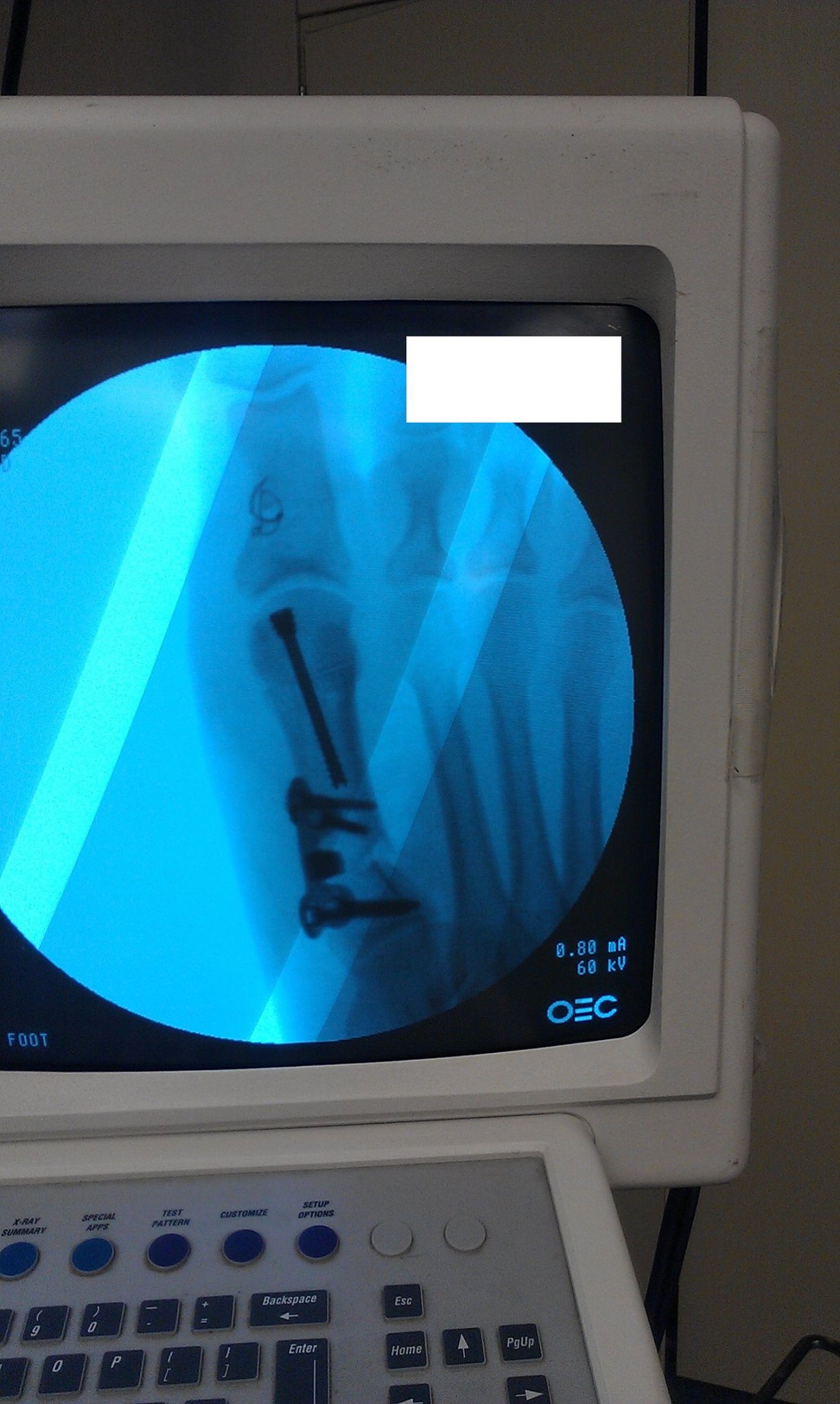 Ten years of severe ankle pain with a mal-positioned ankle fusion is now relieved! Patient is now walking with pain-free ankle motion!

Severe, painful, traumatic arthritis relieved by ankle replacement!